Busty British wife Michelle B gets naughty at home
Michelle is a super hot princess. You won't have to worry about seeing some old 80's porn star named Michelle here. She is a very hot beauty with golden blonde hair, bright blue eyes, and a very tight and toned body. She is an amateur who is taking things to the next level with her very own porn site. You can tell Michelle really enjoys sex and isn't afraid to show off her assets or her adult pleasure.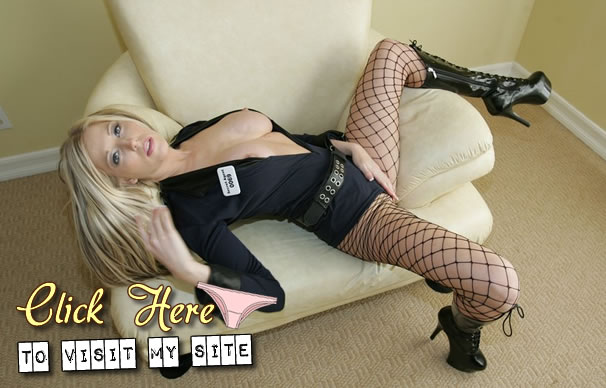 All about michelle barrett's website
Michelle is from England but she often travels to the US as well. She is lovely, classy, and erotic in a very hot way. She does keep her good looks going and all of the sex she has must keep her in awesome aerobic shape. She's a stunning lover and she is purely sensual in the bedroom. You won't be able to keep your eyes off of Michelle.
Once you get into Michelle's bedroom, you will find thumbnails and a nav bar that sends you links to the sections you want to explore. There is also a link to some bonus sites that give you more bang for your buck. If you go to the photos section, it will feature Michelle in a thumbnail that you can click to view the entire full photos set. The pictures are 600 x 900 and are clear and quality. Overall, it's a decent photo section featuring Michelle and her naughty adventures.
The video content is good but the quality is just so/so. They are full video in WMV format. The videos are of decent quality but not as high-definition as some of the well known porn sites. Since Michelle is a solo site model, they are acceptable and well done. You definitely can get it on the action with 772K videos.
The videos are great though when it comes to the content. Michelle is mostly a solo site/single model. You will find her masturbating, dressing up in hot outfits and of course taking them off slowly for you to enjoy. However, Michelle goes a little above and beyond just a masturbating model. There are lesbian, threesomes, hardcore fucking scenes and all! So Michelle is definitely not a boring girl. She keeps her bedroom lively and entertaining and uploads the content for members to enjoy.