Readers Wives UK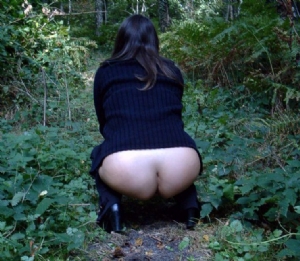 Real wives, real videos, real couples, real porn! ReadersWives.UK.com is an adult site dedicated to amateur porn made by actual couples in the United Kingdom. Not only is it a place where you can watch videos and see images of real amateur porn in Great Britain, but it also is a dating site where you can get together with the individuals who star in those adult movies! It's the complete amateur adult package. Let's start off with the basics. Readers Wives UK is a dating site where singles, as well as couples, can join to look for like-minded individuals. This isn't your typical vanilla web site that you see advertised on the telly. It's for swinging couples looking for new partners, it's for younger men trying to find milf and granny action, for lonely housewives searching for attention, and for voyeurs looking to take part in dogging session out in the UK countryside. Once you join the site, you update your profile with your interests and images, and you can start looking around for some fresh meat. If you're not the aggressive type, you can also sit back and wait for others to contact you.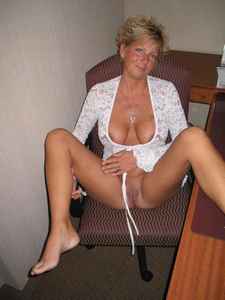 One of the best things about Readers Wives UK is that it's based in Great Britain. So many adult dating sites are based in the USA, with smaller sections dedicated to international areas. You barely get any members from around your hometown, let alone this side of the Atlantic. ReadersWives.UK.com will help you connect with adults all over England, Scotland and Wales for your kinky get-togethers, no matter if your live in the major cities, small countryside hamlets, or something in between. After you've had your fun creating your profile, the naughty action can begin. In the member's area, there are pages where you can upload images from your amateur porn videos, as well as the video itself to share with other members. Not really into sharing your own pics? That's alright – you can enjoy the amateur adult movies that other members have uploaded for your viewing pleasure. There are also live cams of members who are ready and waiting for your instructions, all at Readers Wives UK.
If you like your porn in literary form, you'll enjoy the letters and confessions pages. This is where members post their erotic letters to their partners (or prospective partners), as well as where they can anonymously submit their confessions for the world to read. Some of these ladies have done amazingly naughty things, and if you're not dripping wet after reading them, there's something wrong with you! The women and men of Readers Wives UK are quite detailed in their desires, so the images in your head will be almost as thrilling as those in the image galleries. Another great thing about Readers Wives UK is that it's completely anonymous and secure. You can divulge as much (or as little) information as you want. If you are quite well known in your community, and you are searching for an extramarital affair, you can keep your activities safe at ReadersWives.UK.com. An upstanding couple who loves group sex but don't want to make it known? Searching for swingers in your area has never been safer. Dying to get your dogging desires off your chest by posting your dairy? Readers Wives UK is the site for you.
Reader Wives UK has it all. It's a dating site, amateur adult image site, amateur porn video web site, erotic confessions and communications – the overall amateur adult package. Sounds like something you would be into? Sign up today to get started on your erotic journey tonight!
Readers wives come from all over the United Kingdom!
Husbands and wives are submitting their naughty pics and profiles to us all the time, they come from across the country, you can see just a few of the towns and cities taken at random where we have saucy wives, husbands and couples looking for casual, no strings attached friends with benefits. Don't be shy, don't be alone join us and become part of our online dating community. Sign Up For Free Here!